Congratulations to PREMIERSHIP Winners LET'S GET MESSI!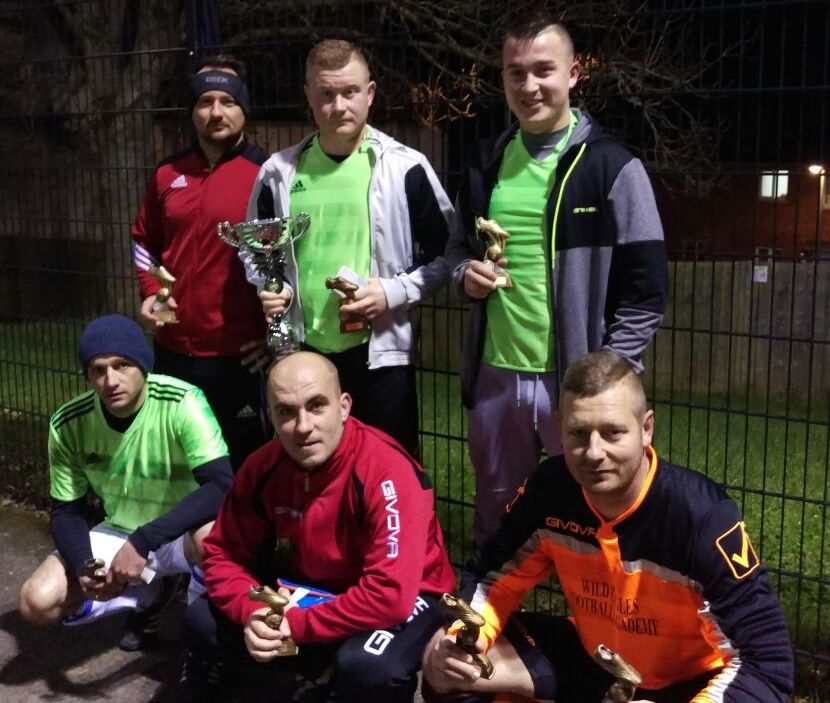 PREMIERSHIP
Could this be a Soccerpitch first?! Three teams finished on level points following one of the most enthralling seasons in Soccerpitch history! A huge Congratulations to Let's Get Messi who sealed the title with a commanding 10-0 win against Wellsy's.
Juve came up short in their battle to claim top spot. They recorded a 10-0 win against FC Gladiators but it wasn't enough, finishing six goals adrift of their target.
The Whammys defeated Team Podge in the biggest win of the night, but despite finishing level on points with the Champions, they find themselves third on goal difference!
CHAMPIONSHIP
The Championship title race was just as mouth watering as the Premiership! Despite a 3-3 draw KGB were able to claim the top prize finishing one point ahead of their rivals Kroos!
Kroos will be kicking themselves as they were held to a 4-4 draw with Hung, who in turn climbed out of the bottom two on goal difference! What a vital point for the visitors.
Alco recorded their first win of their campaign with a superb 7-4 win against Hakuna. That sealed the visitors fate to join them in League One next season! Could things of finished any tighter?!
LEAGUE ONE – TOP HALF
In a more straight forward evening in League One, ABC defeated Goon 7-4 and can look forward to playing Championship football next season. However the defeat for Goon means they drop into third, missing out on promotion.
Barely took full advantage of Goon's defeat by recording a 4-2 win against Pique, putting them second! Well done lads!
LEAGUE ONE – BOTTOM HALF
Red Devils defeated We Score 9-3 to keep their place at the top of the bottom half of the table. Patten and Nottley both scored three for the victors.
Progress defeated Banterlona 4-1 in a straight forward win. Can they apply more pressure to the top sides in League One next season?