Congratulations to PREMIERSHIP Winners WILD EAGLES FOOTBALL ACADEMY!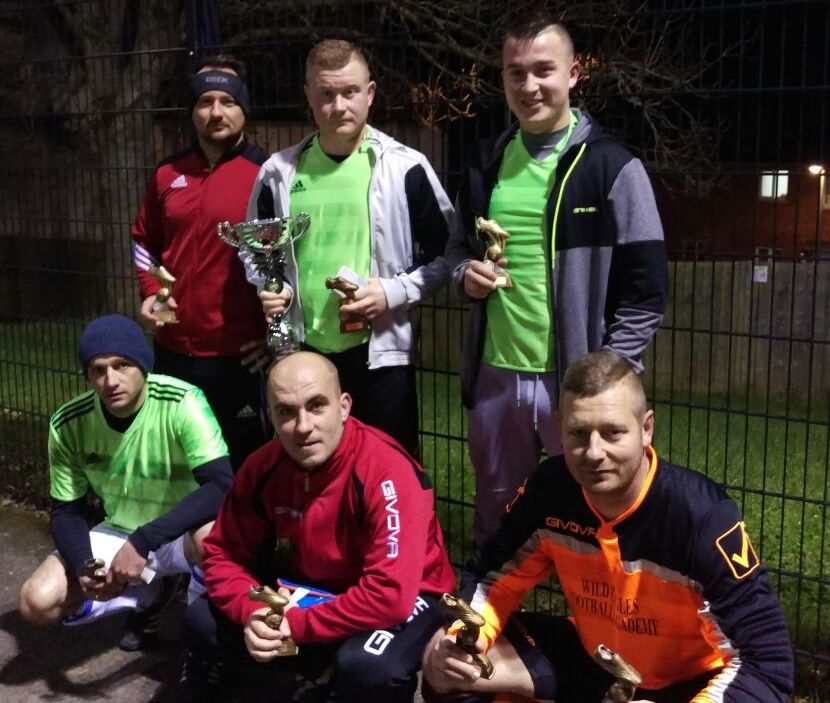 PREMIERSHIP
WILD EAGLES FOOTBALL ACADEMY secured top spot by beating runners up BEND IT LIKE BECKHAM 4:1
TEAM PODGE were unable to avoid relegation despite thumping NINJA SKRTELS 14:0.
HUNG LIKE A BONY ensured survival beating POETS CORNER 7:4.
CHAMPIONSHIP
FIVE weeks of equal points saw JUVE 6 and KGB constantly change position on their goal differences.
The final night saw another swap as JUVE 6 took the title with a decisive 15:0 win over – they weren't taking any chances with their goal difference.
KGB could only manage to improve their goal difference by 2 wit ha 6:4 win over NICE TO MICHU who finish third.
LEAGUE ONE
ABBAY MANOR ACADEMY take the title despite loosing Runners Up WHAMMYS by a huge 14:6.
Too little too late for Whammys